Flash Media Streaming
When it comes to video streaming using flash, MSLIVESTREAM offers one of the best services on the market today. With the latest release of Adobe Media Server 5 to our list of services you will benefit on improved content delivery, security and great streaming quality no matter the channel or device you will be using. The shared plans that we provide are hosted on servers that have Adobe Media Server 5 Professional installed, meaning that you can install and run easily various flash applications like chats, games or even media players. The plans listed below are recommended for an audience up to 1000 connections at the same time. For larger projects we may recommend Dedicated Flash Streaming Media Server.

Apart from the basic features, MSLIVESTREAM provides a free 5 day demo account, advanced statistics - AWStats, Raw Logs files and a chart application with your daily used bandwidth, embedded code for Flash Player, and 24/7 technical support (by phone, chat or e-mail). For any other features that you might need, please contact us to provide you with a customized plan.

Find out how you can easily receive up to 50% extra traffic each month

If you do have a website up on the internet then you are qualified for our special offer. Simply post one of our banners on your homepage and you will be able to receive up to 50% free extra traffic depending on the banner that you will choose. The extra traffic is available for one month and it will be renewed for as long as you keep the banner on your website. Our banners can be found here and for any other information related, simply contact us via LiveChat, Phone or Email.


All Flash Media Streaming plans come with AWstats, Flash Graph and RAW logs live statistics. These features provide demographical and geographical details about your listeners and important information about the popularity of the songs you play, the time they played and the busiest time intervals and days of the week. This way you can create the profile of your listeners, therefore organize you streaming activity efficiently, and make it more appealing for your public.
The feature that makes us most proud, our very well trained (and always available) technical support team is here to answer all your questions about the services we provide and help you have the smoothest experience possible when using our services. Our TeamViewer license makes remote support accessible, this way our team is able to offer a quick, very efficient diagnosis and solution to your connection troubles.
Get your flash stream integrated in the most popular flash player JW Player from longtailvideo.
Stream audio and video, Live or On-Demand, using the latest version of Flash Media Interactive Server. You also get your own subdomain with FTP access.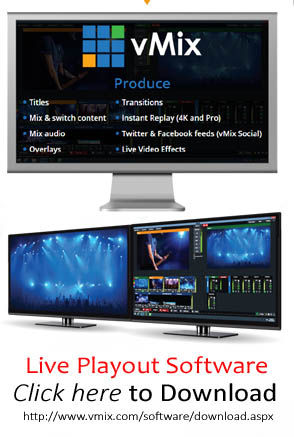 Q9r9sG4h9w