Mobile Streaming Server Provider
Mobile Streaming Servers provide great new features that are not currently available through Windows Media Servers. One of the best features is video streaming directly to the iPhone, iPod Touch and iPad, without the need of an App. The Apple devices can open the video stream directly when the video feed's address is entered into the address bar in Safari.

You might encounter this service under the name of Silverlight Streaming, because Silverlight is the only software that supports this technology. Also, you can encode your stream with Expression Encoder. It's the only software available for this technology and you need to purchase a license in order to be able to use it.

Another great feature of Silverlight Streaming is that is optimizes playback of content by switching video quality in real time. Viewers with good internet connections will experience high quality video, while viewers with slower internet connections or slower computers, will receive the appropriate video quality for their capabilities.

The Silverlight Streaming technology provides an uninterrupted and buffer free video streaming experience, whether it's live or on-demand and no matter the quality of the connection in use.

Mobile Streaming is especially recommended for streaming to iPhone users. The application uses the existing video capabilities of iPhone, so additional codes and settings won't be necessary.

If you need help choosing the right Mobile Streaming Server plan, or need a custom plan, feel free to contact our support team via phone or live chat. For your convenience, we're available 24x7.

For live streaming and streaming for mobile devices, you must purchase Microsoft Expression Encoder 4 Pro. The software costs $199.95 and you can purchase it by accessing this link

MSLIVESTREAM designed a deal that brings benefits both ways!

Get a FREE Mobile Streaming Demo Account! The account is available for 5 days with 4 Listeners and 250 MB of traffic.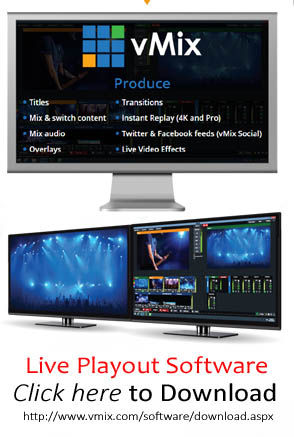 Q9r9sG4h9w